Every season has its reason — and every season there are chores homeowners must undertake to keep their home in tip-top shape. Spring is no exception, and trust us, it's more than just planting some flower beds (although that's nice too).
Spring is a perfect opportunity to invest in some seasonal maintenance — tasks that can be critical to your home, as well as your pocketbook. After the winter's freeze, spring's thaw can uncover damage you'll want to address. A little time and preventive work now might save you a lot of hassle and unnecessary costs down the line.
The following five tips will help safe-guard your home, and save electricity:
Walk the perimeter: Take advantage of the warmer weather and inspect your home's perimeter. Look up to the roof to identify any damage to shingles, flashing, or the gutter. Examine the masonry and foundations, with an eye out for cracks or anywhere water is puddling against the foundations. These are critical areas where water could potentially infiltrate your home — typically an expensive repair, making identifying issues early very important.

Eyes on Windows: Windows are a hot spot for energy loss. Leaks can let cool air escape in the summer and warm air in the winter. Not addressing windows and doors can siphon away your hard-earned dollars with every monthly bill. Take time this spring to do a thorough inspection and repair any noticeable damage to caulking or weather stripping right away.

Ace your AC: Spring is a great time to have your cooling unit inspected and cleaned to ensure it's working at peak efficiency for the warm summer months. For big-ticket items like this, it's worth the investment in a licensed technician. They will inspect for leaks, change filters, and clean coils — which all contribute to energy savings. This is also an excellent time to check ductwork for any leaks, which can impact your comfort (and your bottom line).

Look for leaks: Anywhere there's water, there's a chance of a leak. Check all taps inside and out, as well as the kitchen, bathroom and laundry room for any signs of dampness or water damage. Evidence of water infiltration includes staining, efflorescence (a white, powdery finish usually on cement or stone) or black blotches which could indicate mold.

Look for Savings: While in inspection mode, check for energy wasters in your home. For example, spring is an excellent time to check ceiling fans and ensure they are rotating counter-clockwise to create a cold downdraft. For heavy energy users, make sure they are operating in peak efficiency. For example, vacuum the back of your fridge. Dust settles on the coils, making it run less efficiently. While you're at it, clean the vent and hose on the dryer. Your clothes will dry faster, and lint build up can also be a fire hazard.
By taking time to ensure heavy energy users are running well, you can reduce electricity bills. Interested in identifying more energy wasters in your home? Consider a home energy monitor like EnergyCloud to track your home's power usage in real-time.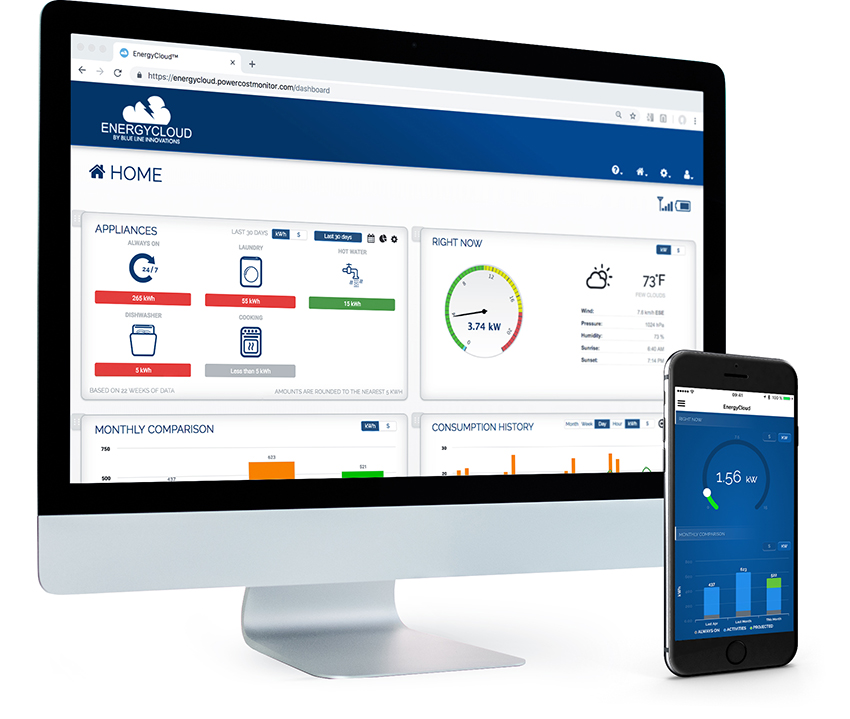 By focusing on these five priority areas each spring, you can help prevent costly damage in the future — and set yourself up for a more relaxing and energy-efficient summer.