Here at Blue Line Innovations, we love summer—and more than that, summer entertaining. But as a maker of EnergyCloud, (a whole house electricity monitor) we can't just throw any old summer bash. Our parties aren't just the hottest ticket in town—they're also pretty energy efficient.
Just think about how summer entertaining could potentially cause your home's electricity usage to spike. Maybe you air condition your home. While entertaining, you'll likely see increased foot traffic as people move in and out of the house. That's one way to get your AC really humming. You'll also use more appliances, like your dishwasher, run your music and lights long into the night—when you add it all up, that's a spike you'll definitely see on your EnergyCloud app!
Sure, your summer backyard party's electricity use might not break the bank, but if you're like us (and a lot of our customers) keeping your usage down is always a fun little challenge. After all, depending on where you live, you could be paying anywhere from 8.13 to 18.88 cents/kWh. And with research from Enerdata showing electricity usage on the rise, who wouldn't want to see how much they can save?
The secret to a successful summer backyard bash is never to scrimp—aim to have all the fun, but without the high electricity bill. Not sure where to start? Don't worry, we've got you covered with our top energy-saving tips.
Meal Prep the Smart Way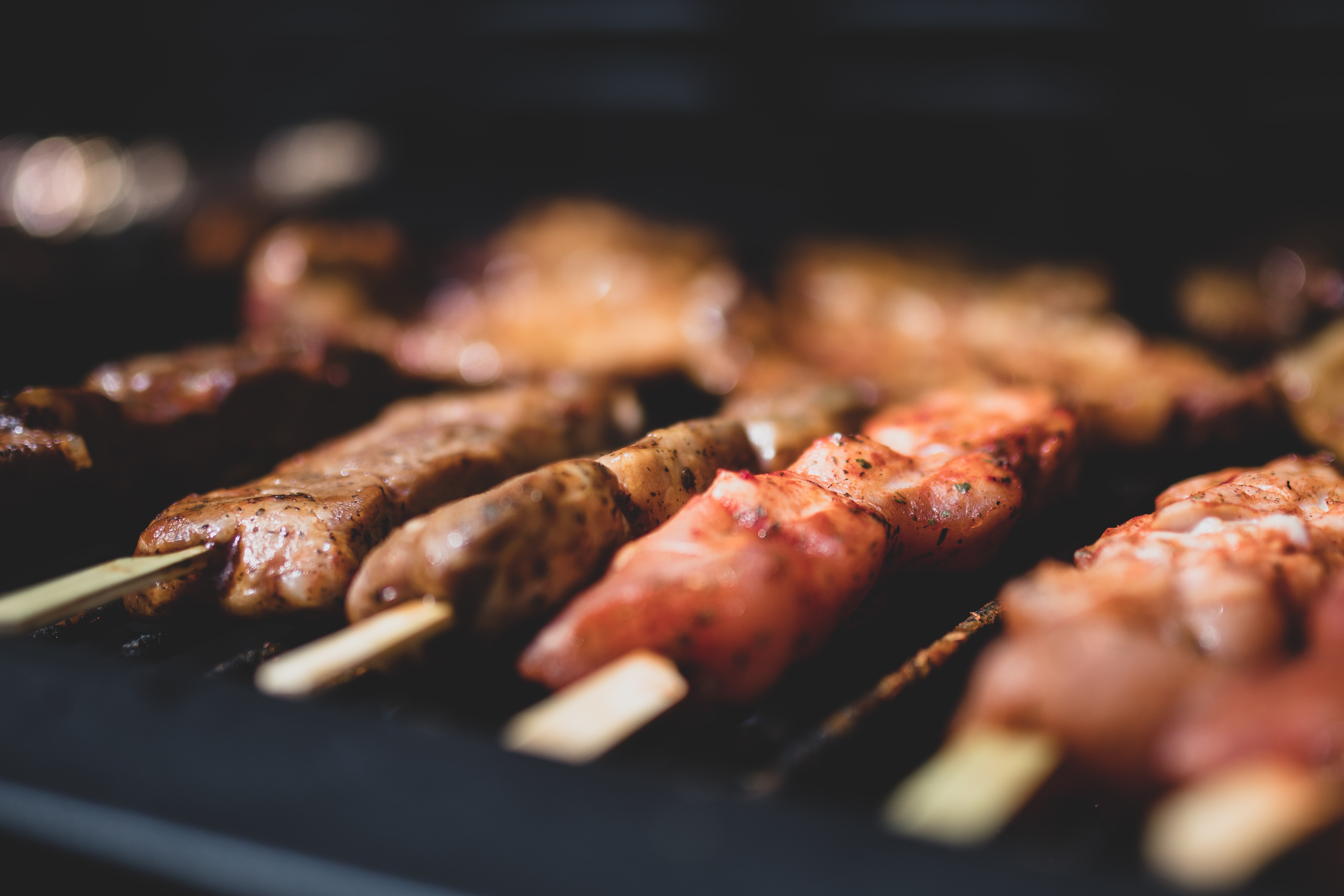 Ovens use lots of energy, and they heat up your house. Be smart and step away from the stove for your party by maximizing your barbeque usage. Your gas or propane barbeque is more efficient than a charcoal one and keeps the heat outside where it should be. Design your menu around dishes that don't need a lot of cook time—or, try sure-fire favorites in your slow cooker. Slow cookers or crock pots use less energy and are perfect for party fare like chili or pulled pork.
While not an energy-saving tip per se, we recommend using re-useable plates and cutlery even for a big summer bash. Sure, you'll have to wash them, but no one wants to see bags of plastic cutlery and cups head to the landfill. If you are a frequent entertainer, you might want to invest in reusable and compostable dishware like these from World Centric. They are both multi-use and compostable—which is a big win. If you opt for reusable, remember that using the dishwasher is more efficient than handwashing (hurray!)—but switch off that dry cycle for more electricity savings.
Keep beverages cool and readily on hand with well-insulated coolers. Traditional camping coolers work well when kept in the shade and with the lid down. If money is no object, you might want to check out this solar-powered fridge and freezer combo from Home Depot.
Keep Inside Cool as Things Outside Heat Up
You already know that turning your air conditioner up just a few degrees can save you money on your utility bills. Make sure you turn it up or turn it off for the party. After all, most guests will be outside, but as people go in and out of the house, you could be losing all that nice, cool air. To help offset the summer heat, pull your window shades or curtains and keep air circulating with a strategically open window or two.
Outside, don't forget to add some shade. If it's going to be another 12 years before that tree you planted helps in the shade category, don't worry. Home Depot has you covered with patio umbrellas—complete with solar-powered lights.
Add Some Ambiance
Nothing makes an outdoor party like great lighting. We always recommend replacing your incandescent bulbs with LED since they operate at a lower wattage and produce only about half as much heat. The LEDs also use up to 75 percent less energy and last much longer than traditional bulbs, so they win our vote for electricity savings.
Backyard lighting is more than just for mood. It's also for safety—so you want to make sure you've got the yard adequately covered for night-time fun. During the summer, when everyone enjoys an abundance of sun, we rely heavily on solar lights. You can buy solar lights just about anywhere, and while the path lights and step illuminators are great investments, you can also find fun and festive options that will give your party a little panache. We love these mason-jar fire-fly lights from Amazon and these fairy lights from Walmart. And what about these floating pool lights that change color—perfect for summer parties.
Another reason to love solar power: Portability. We pump out tunes via wireless, weatherproof, and solar-powered speakers during the summer months. As with any speaker, you can pay a little or a lot depending on how picky you are about sound quality—but you'll never complain about how much it costs to power them because the sun is still free! We like this set of two "rock speakers" for even sound distribution (and the way they blend into the garden.)
Pay Less to Enjoy Your Pool More
Those who live in the more northern areas already use solar power to keep their pools warm—like big bubble wrap blankets, solar blankets help keep heat in your pool when it's not in use. They have other benefits too—they slow water evaporation and help keep debris out of the pool. That last point is critical, given the last thing you want to be doing on a long weekend is cleaning the pool.
If you are lucky enough to have a yard with lots of summer sun, you might also consider going completely solar with a sun-powered pool heater. While the purchase price is comparable to other heating methods, operating costs are much lower—another reason to worship the sun!
However you choose to spend your summer, whether it's relaxing with the family or hosting the neighbourhood barbeque, the folks at Blue Line Innovations hope you enjoy it to the max—Long live summer!